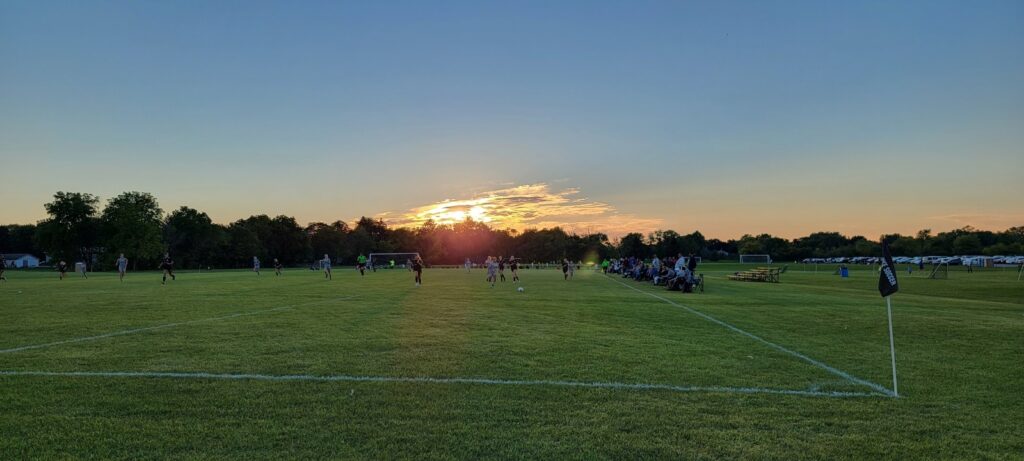 Located in Franksville Wisconsin, the Soccer Complex Of Racine complex is the home of the Racine Area Soccer Association (RASA), AFC Union, and the various programs RASA offers the community.
The facility, which is proudly owned and professionally maintained by RASA:
Boasts approximately 46 acres of field space
Leases and fully maintains an additional 12.6 acres of field space dedicated to practices, as well as an additional 8 fields within Franksville Park for recreation team practices
Maintains 35 irrigated game and practice fields with the capacity to configure additional fields
RASA also has future plans for undeveloped land within the SCORe complex for additional field space and facilities.
Amenities at the SCORe complex include a concession stand, bathrooms, ample parking, and wireless internet access.
The SCORe complex is adjacent to Franksville Park which has picnic pavilions, bathrooms, athletic fields, and several playground areas including the large Kids Connection play area.
Annually SCORe is host to approximately 250,000 people attending the various events and soccer games held at the complex
SCORe is the host of the annual Lighthouse Classic Tournament, Rick Kilps Classic, area High School games, Lacrosse tournaments, summer camps, leagues and more. Check out our Events page for more details.
If you are interested in renting the SCORe complex or having SCORe host your event, let us know.